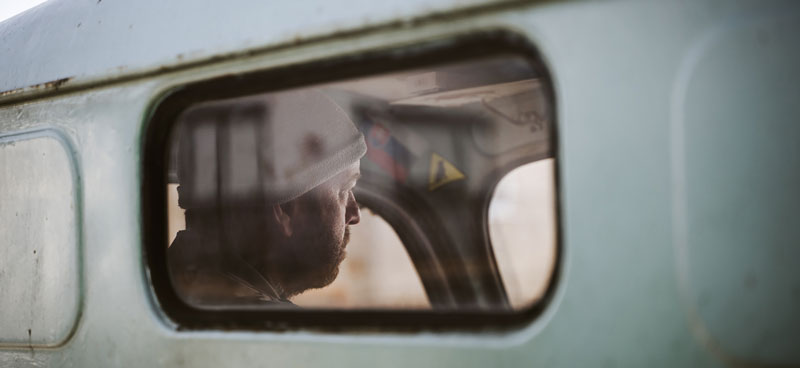 Graduation film of Adam Šoltés nominated for the Czech Lion Award
16. January 2020
The master film Agnes (Anežka) by director Adam Šoltés has been nominated for the Czech Lion – MAGNESIA Award for Best Student Film.
A bitter comedy from Eastern Slovakia deals with a fortunate man living a happy life in the village of Vrchná Spodná, in a region where "nothing ever happens". The main character, Jano Horák, begins his day with a visit to a local shop, where he and the other men have a shot of juniper brandy. He then starts his Praga V3S lorry nicknamed Anežka (Agnes) and sets on his day-long trip of neighbouring villages. He earns his livelihood as a craftsman, cleaning local people's cesspits. His happy life is disrupted after he learns of a government regulation introducing an old-bachelor tax. His peaceful life turns into a race against time and a struggle with himself. Within days, Jano had to do what he hadn't done for years; to find a woman who would testify that they are living together.
The Czech Film and Television Academy Czech Lion Awards for 2019 will be presented on 7 March 2020 at the Rudolfinum in Prague. A minimum of ten members of the Czech Film and Television Academy must vote for a film that will receive the annual Magnesia Award for Best Student Film. The winner will receive CZK 100,000 prize money, awarded by the Karlovarské minerální vody, a. s. company.
We will keep our fingers crossed for Agnes!