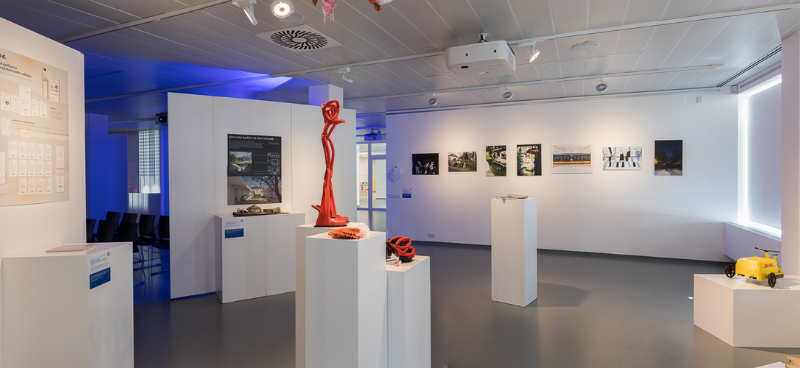 Graduates and bachelors 23
2. May 2023
The exhibition at which we present graduate theses from all 13 studios of our faculty is approaching. This year, we are expanding the summer exhibition to include the bachelor theses of our students. We are preparing the opening of the exhibition for Monday, June 26 from 6 p.m. in building 61 in the Svit campus. The exhibition will last until July 19, 2023.
The exhibition will feature the work of more than 150 students behind the scenes Animation, Audiovisual Arts, Arts Management, Fashion Design, Shoe Design, Glass Design, Digital Design, Game Design, Graphic Design, Product Design, Spatial Design, Industrial Design and Advertising Photography .
Since 2018, we have been preparing the exhibition Diplomas, where we present the work of our graduates to the public.
The 23 graduates and bachelors will be able to see from June 27 to July 19, 2023 every day including weekends from 10 a.m. to 6 p.m. in building 61, next to the public transport stop Poliklinika. Entry to the exhibition is free.
For up-to-date information regarding the exhibition and events at the faculty, follow the website and Facebook profile of FMC UTB.