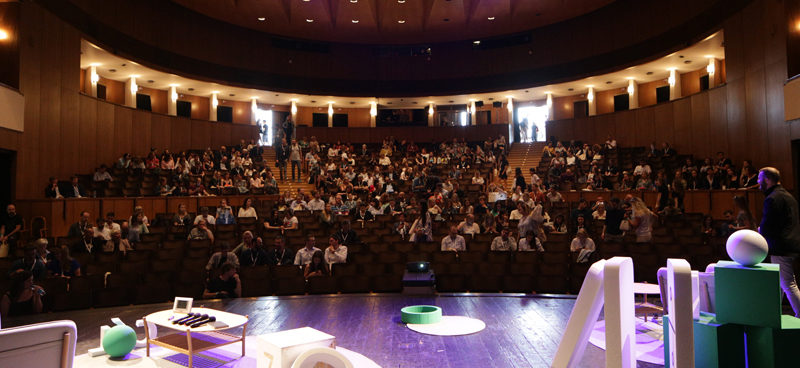 Design & Marketing Conference for the Fifth Time!
The fifth year of Design & Marketing Conference is finally almost here and also this year, as part of Zlin Design Week, it will bring us not only inspirational stories leading into vibrant discussions.
Your portion of inspiration and motivation will be ready for you on May 7, 2019 at the Zlin Congress Centre (Kongresové centrum ve Zlíně). Experts from two fields that seem to be absolutely unrelated at first sight. However, when connected they build the most important values of the whole brand, product and society. You can expect talks from experts representing both fields, burning discussions as well as sharing and exchanging experience and contact information.
The early bird ticket sale is nearing the end! March 17, 2019 is the last day when you can buy your ticket for a cheaper price. Do not hesitate and buy your ticket here. This year you can also register with TWISTO and get a CZK 300 worth of credit to use when buying your ticket. Make sure you use the code designovarevoluce when signing in.
Michal Šmída, the founder of TWISTO, is one of this year's speakers. You can also look forward to Klára Honzíková from the world of events, Pavel Kacerle, who creates the famous digital superheroes, Kai Stania who will talk about product design, a progressive creative Vladimír Zikmund, Francesca Valan surrounded by colours and two more speakers who are going to be revealed very soon here on our Facebook page. Moreover, unlimited coffee and an afterparty full of networking.