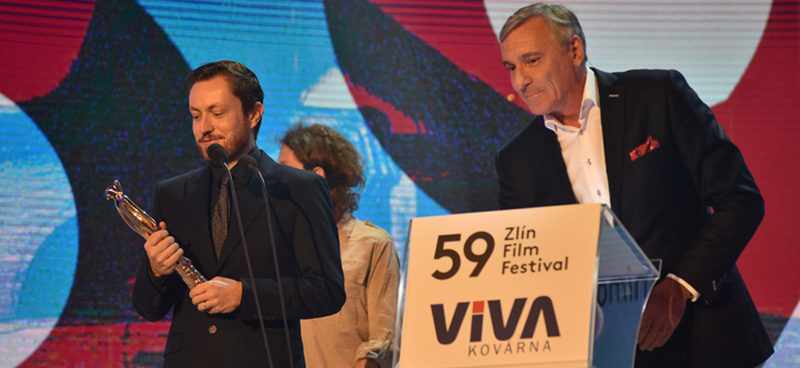 Animation Students Win Golden Slipper Award at 2019 Zlín Film Festival
Students of the Animation Studio have been awarded the Golden Slipper, one of the major prizes of the 59th Zlín Film Festival, for Best Animated Film for Children, winning in a competition of more than 60 professional titles.
I recent years, films by the students of the Animation Studio have not only been competing in the students section called Zlín Dog, but also in the animated films for children section, one of the festival's major competition sections. This year, with two films by the Zlín students competing with nearly seven dozen professional titles from around the world, the Golden Slipper Award for Best Short Animated Film was won by our students. The jury, led by Anthony Wong, Pixar animator and storyboarder, chose the short animated pun Cloudy by Zuzana Čupová and Filip Diviak, first-year master programme students as the winner. The prize was awarded by Anthony Wong to Lukáš Gregor, head of the Animation Studio.