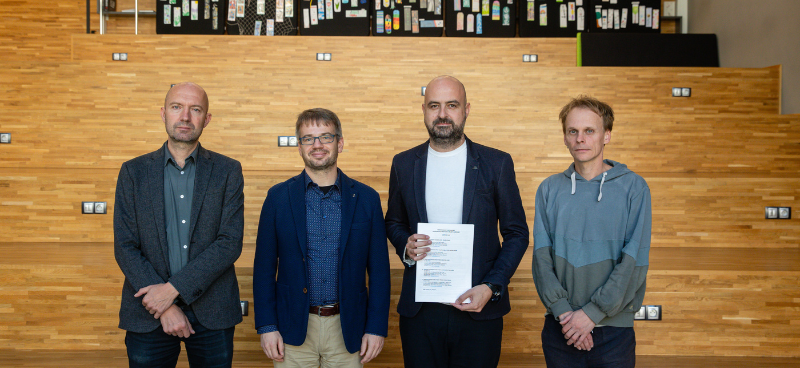 An association of faculties in audiovisual was established
30. October 2023
On October 20, five art faculties that teach practical study programs in the field of audiovisuals concluded a memorandum of cooperation. The Theater Faculty of the Janáček Academy of Performing Arts, the Ladislav Sutnar Faculty of Design and Art of the University of West Bohemia in Pilsen, the Faculty of Fine Arts of the Technical University in Brno, the Faculty of Multimedia Communications of the Tomáš Bata University in Zlín and the Film and Television Faculty of the Academy of Performing Arts in Prague laid the foundations for intensive academic cooperation institutions in the field of audiovisual.
The aim of the memorandum, which was signed in the Vysočina Regional Library in Havlíčková Brod, a place where paths cross between the headquarters of the collaborating faculties of five public universities, is to mutually coordinate and systematize steps aimed at improving the conditions for the study of various aspects and professions of audiovisual and at the same time the functioning of art and creative industries, which the graduates of the faculties then enter. The first practical step was cooperation on commenting on the upcoming amendment to the Audiovisual Act. The five art faculties will share knowledge and good practices in the teaching of study programs and practical school creation, coordinate the nomination of experts to key institutions and bodies, and develop a platform for mutual communication and exchange of experiences, based on common values and intentions in order to cultivate the conditions for performance audiovisual activities in the Czech Republic.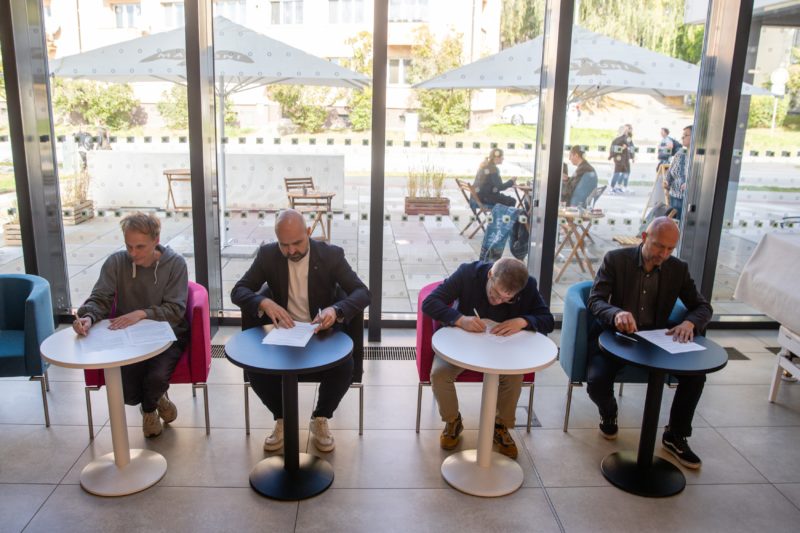 Among the agendas in which the activities and functioning of the faculties meet, and which were the subject of the first meeting of the association, include the financing of public universities and art colleges, practical teaching and the background for it, financing possibilities within the framework of EU operational programs and other grant schemes, study and student internships, register of artistic outputs (RUV), various forms of audiovisuals from cinematographic works to television production to moving images in galleries and computer games and the specific needs of these areas of practice and knowledge, or artistic research.
"We share many priorities and pitfalls with friendly faculties, and we have been communicating informally for several years, sharing our experiences and advising each other. Working together to comment on the upcoming amendment to the Audiovisual Act, we had the opportunity to see that our voice is better heard when we promote ideas and measures together. Cooperation and coordination is the way to a healthy environment, in which the development and support of the professional community is better possible, as well as the support of the upcoming generation in various audiovisual professions," said the dean and the deans of the involved faculties in a joint statement.