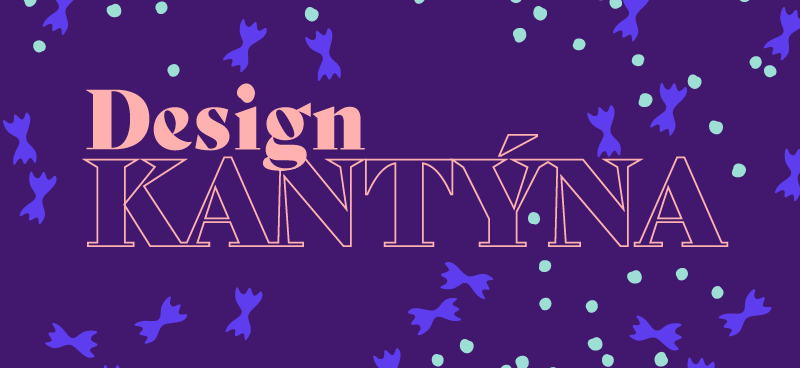 Zlin Design Week Opens Design KANTÝNA
24. March 2020
Due to the current situation and the spread of coronavirus infection, Zlin Design Week organizing team decided to cancel this year's festival. However, fans will be pleased with the videos from previous years of the Conference, the unusual announcement of the winners of the Best in Design competition or the online platform for meeting designers, Design KANTÝNA. And they can look forward to another week full of design in Zlín from 7 to 14 May 2021.
"We were looking forward to the new concept of exhibitions, the creators who were to present their work, to every inspiring and nice person. Although we will not meet them in Zlín this year, the crucial thing does not change for us. Zlin Design Week will continue to support young designers, building space for sharing know-how and inspiration, with the same enthusiasm and energy, "said one of the managers Jitka Smolíková.
How will the project continue to meet its goals and visions? Interesting ideas often arise from unexpected connections, in places that offer a diversity of views and are opened for new talents. That's why Zlin Design Week comes with Design KANTÝNA, a Facebook group that brings together designers across all disciplines. "It's an idea that comes from what we can experience during the festival itself. We want such a connection not to work only one week a year, but nonstop, "the organizers add. Join bit.ly/designKANTYNA, open to everyone!
Designers under 30 are being supported by Zlin Design Week thanks to the Best in Design competition. As this year, competitors, jurors, partners and visitors cannot arrive in Zlín, the results of the competition will be announced in an unconventional way. The exact announcement date and more information can be found soon on Facebook and Instagram.
Designers who have been selected for the Open Call exhibition will have the opportunity to present themselves next year. The festival will refund the purchased tickets to the ZDW Conference in full, but they will share their experience through videos from previous years. Thanks to this you can learn from more than twenty professionals such as Lex Pott, Studio SWINE, Ola Mirecka or Jakub Mařík.