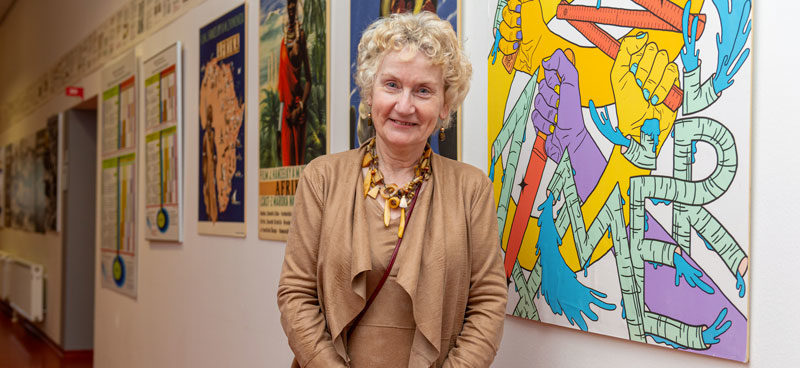 Two Days with Linda Aronson
7. November 2019
Linda Aronson, a guru of all screenwriters and dramaturgists, author of screenwriting books used by film professionals and academics around the world, visited the FMC Audiovisual Studio from 4th to 5th November 2019.
The theme of Monday's workshop was "Creating under Pressure", offering several strategies for avoiding panic, blocking and retaining the ability to evolve the story. The second lecture block was devoted to the topic of parallel narration.
Linda Aronson was born in London and lives in Sydney. Her domain is non-linear stories in films, television, computer games and virtual reality, which she creates not only as a screenwriter, but also as a script editor, supervisor and mentor. She has won numerous awards for her plays, short stories and screenplays and is one of the world's most recognized film dramaturgists.
Mrs Aronson has gained worldwide fame thanks to her brilliant analysis of narrative practices that use retrospectives. She created a classification of storytelling patterns of stories that use jumps in time, such as double narration, multiple protagonists, follow-up stories, and more. Similar methods are typical for films like Pulp Fiction, Inception, Atonement or 21 Grams. Her work, disrupting the orthodox Hollywood approach, is appreciated by screenwriters, producers and directors all over the world.
Linda Aronson lectures at film schools around the world and is the author of the scriptwriting Bible Script for the 21st Century. The book familiarizes the reader with the proven principles of building a dramatic work, advises on how to develop the initial idea, how to work with different types of heroes, conflicts and genres, or how to present your work from theme to participation in international competitions.