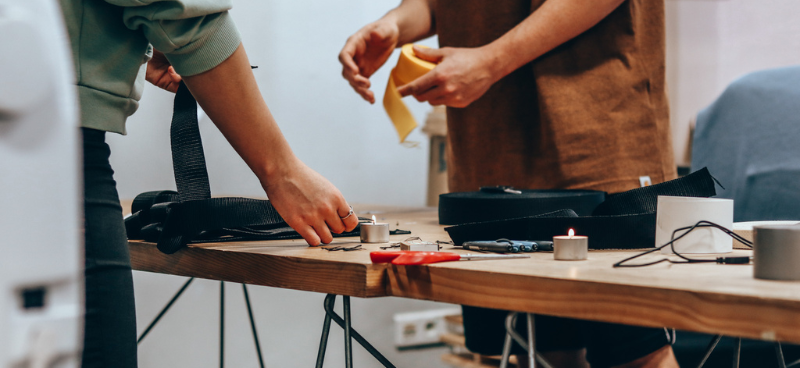 Robota: About the upcoming creative workshop
3. April 2023
At the turn of May and June, we are planning to open a new creative workshop called Robota. We are preparing a workshop where do-it-yourselfers of all ages will find 3D printers and other modern devices in the 44th building in Svit, in the newly emerging 44 Crafts Center.
The workshop will be open not only to students and graduates of FMK TUB, but also to the general public, adults and children, simply to everyone who wants to make meaningful use of their free time. The robot is primarily a digital workshop, its basic equipment includes a 3D printer, thermal press, plotter or perhaps an engraving and cutting laser. It will be possible to test all the devices at creative workshops for the public, which Robota will launch at the beginning of its operation.
In addition to the workshops led by a professional, it will be possible to arrange a paid membership in the Robot, within the framework of which its members will learn to operate the devices themselves and will thus be able to create anything on the machines at any time.
Not only summer fun for children
Robota is also preparing a program for primary and secondary schools as well as a suburban summer camp for children aged 6 and over, which will take place on two dates: 17–21 July and 21–25 August 2023. At the camps, children will get to know 3D scanning and printing and will try other activities, thanks to which they will take away a lot of souvenirs from the camps. The price of one camp term is 2,900 CZK and the price includes 2 snacks, lunch, program, materials for products and insurance. If you are interested in a suburban camp, contact honsova@utb.cz.
You will soon find information about the exact opening date of Roboty and other news from the preparations of our new workshop on our Instagram and Facebook.