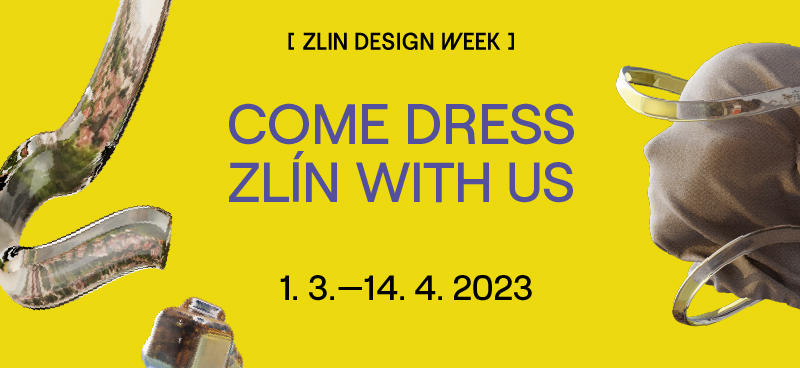 Public Competition for the Graphic Design of Promotional Items for the City of Zlín
1. March 2023
This is a unique opportunity for all those who want to help to better represent the city of Zlín with their design. The city of Zlín, in cooperation with our project Zlin Design Week, announces a competition to create a graphic design for new promotional items of the city of Zlín in the form of a sweatshirt and a T-shirt. The competition will run from 1 March to 14 April 2023.
Terms and Conditions of the Competition
The competition is open to anyone with graphic design experience and a desire to make a difference. Participation in the competition is not limited by age. The theme of the competition is Zlín. The inspiration for the work can be, for example, Zlín architecture, history, the present time, culture, symbols, or a personal relationship to Zlín. The designs must be original, not previously published, not monetised, and created no earlier than 2021.
Instructions
Creation of the design of the author's motif on the back of the T-shirt.

Creation of the design of the author's motif on the back of the sweatshirt. 

The design of your own promotional item.
It is up to the participants whether they send designs for all assignments or choose only some. The full brief can be found here.
Please send the document in PDF format to an email soutez.zlin@zlinddesignweek.com  with a maximum size of 40 MB no later than midnight 14 April 2023. 
A committee of representatives of the Municipality of Zlín will select the three best designs. The selected proposals will be presented publicly.
Award
Selected designs will be awarded as follows:
1st place, winning design – CZK 5,000
2nd place – CZK 3,000
3rd place – CZK 2,000
When using the winning design or any other design from among all submitted, the creator of the design will be awarded the amount of CZK 3,000.