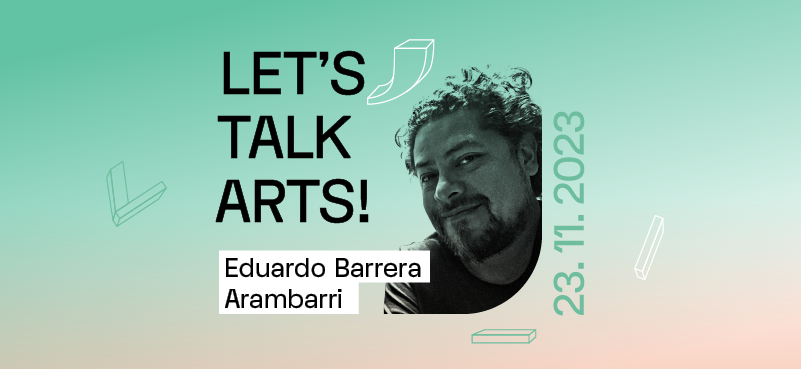 Let's Talk Arts! – Eduardo Barrera Arambarri
15. November 2023
G18 gallery invites you to another of the traditional expert workshops from the Let's Talk Arts! series, this time as part of the Latin American poster exhibition ¡IMPRESSIONES DE AMÉRICA LATINA! – posters and prints. Graphic designer and exhibition co-curator Eduardo Barrera Arambarri will guide you through a workshop on the topic of color separation on November 23, 2023 from 5 p.m.
In Mexico, color separation has nothing to do with race: It's used for printing.
Have you ever wondered how the graphic printed t-shirt you are wearing came to be? Graphic designer Eduardo Barrera Arambarri will guide you through the technical process of screen printing from the design, through color separation, to the final preparation for printing. The lecture will take us to the environment of Mexico and the whole of Latin America, where the original analog printing techniques are not only still used, but prosper more than modern ones.
The lecture is held in English and the entrance fee is free for everyone.