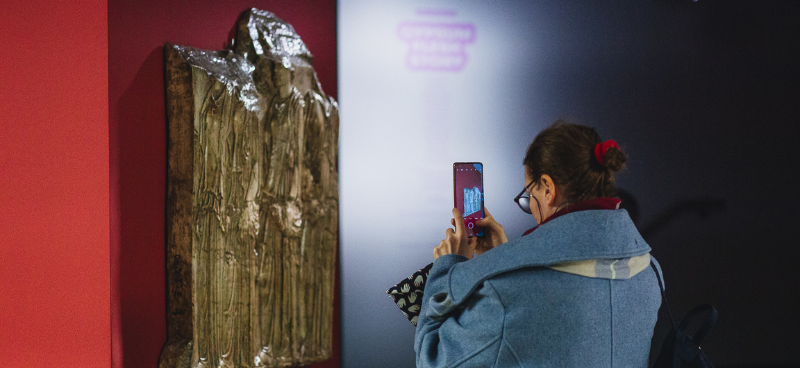 Glass Design Atelier exhibits in Krakow
13. March 2023
From March 13 to April 30, 2023, in Krakow, Poland, you can see the results of The International Project Glass Art Workshop Wroclaw 2022, which took place last year. At the exhibition called EXIT in the ASP Bronowice gallery, Irena Czepcová, assistant professor of the Glass Design studio, and students Josefína Kuthanová and Alžběta Vocelová are also exhibiting.
At the exhibition, artists and designers present their feelings connected to the theme of sudden changes using glass. The event was attended by university lecturers and students from Poland, the Czech Republic, Ukraine and Slovakia.
EXIT  is a change in the current state that results from one's own decision or compulsion, a transition from one point to another. The state of sudden change is a very topical issue in our present, where factors beyond our control impact our daily existence.