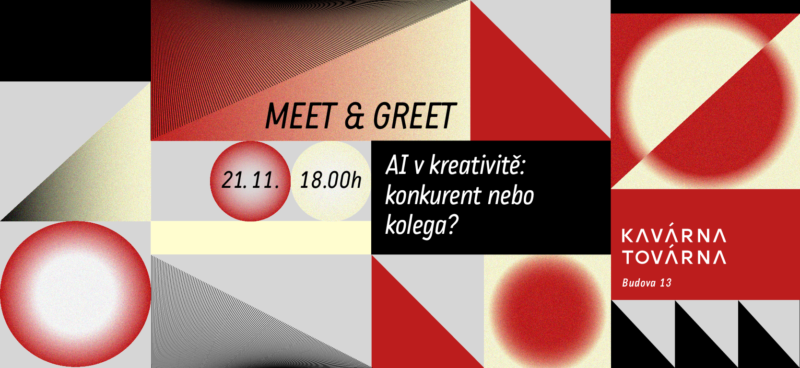 #8 Meet & Greet: AI in creativity – competitor or colleague?
6. November 2023
UPPER is coming up with this year's last discussion panel, which will take place on November 21, 2023 from 6 p.m. in the Kavárna Továrna. This time we will discuss a bittersweet topic related to AI. Brain or machine? War or Art? Who is the better creator? Is it just a coincidence or a well-thought-out algorithm? Lots of questions about the topic, which will be discussed by our great guests and moderator Ondřej Carda. After the discussion, you won't miss an informal discussion again.
Who can you look forward to?
Pavlína Louženská,
Trendspotter, Google for Startups Lead Mentor / #HolkyzMarketingu Founder / Google Certified Trainer and Keynote Speaker
Marian Fury
CEO CZ, Co-founder at Darwin & the Machines
CAPACITY IS LIMITED TO 80 PEOPLE. Registration is required via email upper@utb.cz or directly at the Kavárny Továrny bar, address Vavrečkova 7074. The event is FREE for everyone. It is intended for students, graduates, representatives of company practice and the interested public.
The aim of the Meet&Greet panel discussions is to create a platform for meeting marketers of companies in the Zlín Region. This is the third year we have started a discussion on their real needs, experiences and problems. And as a university institution, we also care about connecting students with local companies.
The event is included in the Week for Digital Czech Republic program, which is organized by the Office of the Government of the Czech Republic.