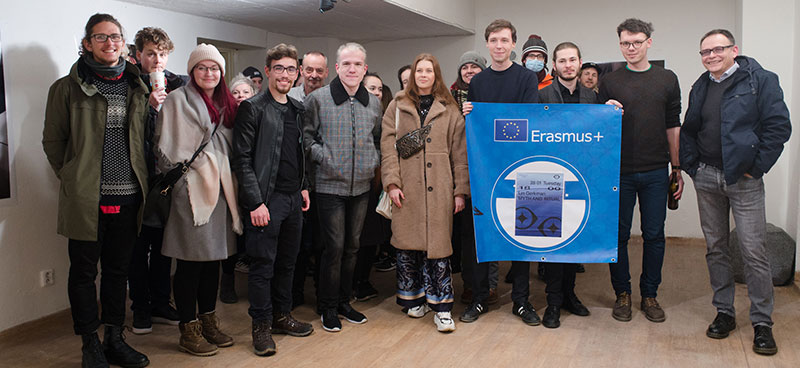 Slovenian exchange student exhibits at Photogether Gallery
5. February 2020
On January 28, 2020 the exhibition Myth and Ritual by Lin Gerkman, a Slovenian student of industrial design, who visited FMC as an Erasmus+ exchange student in the winter semester of 2019/2020, was opened at the Photogether Gallery. Although the author is an industrial designer, he exhibits his photographs taken in October 2019 in Montenegro, Albania, and Greece during a workshop organized by the legendary photographic agency Magnum.Matej Chrenka, student of the doctoral study programme at the Advertising Photography studio and curator of the exhibition, says about the exhibition:
The exhibition represents a slightly experimental detour from author's previous direct documentary approach to photography. His attention deflects away from eloquent analysis towards less informative and explanatory observations; however, his works are not less authentic in any way . Without any need to formulate critical statements or deliver reports on foreign culture, photographs let the meaning emerge from the visuality of the situations provoking familiar associations. Despite an initial feeling of irony the photographs are nothing less than an attempt to search for sacred in the mundane and vice versa.
The exhibition was supported by the FMC International Department, which used the occasion to say goodbye to exchange students who visited FMC during the winter semester of the academic year 2019/2020.