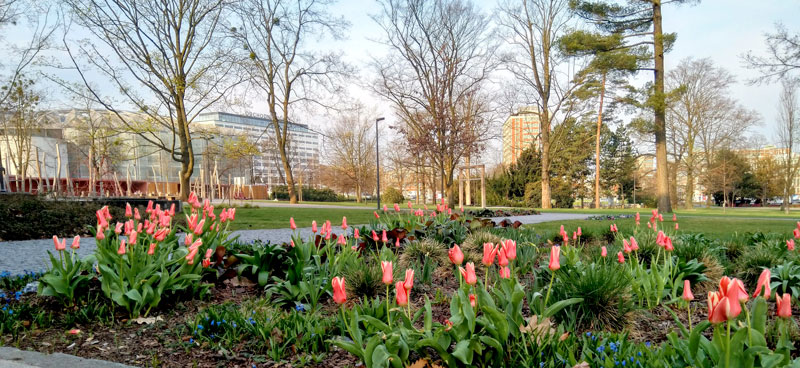 FMC vs COVID-19: FAQ
How do emergency measures related to the occurrence of coronavirus affect the functioning of our faculty? Do students' duties change in any way? We have prepared answers to the questions that are of the greatest interest to you at the present time. We will continuously update them.
Please visit a page containing constantly updated information about the virus and general recommendations that applies to all students of Tomas Bata University. Answers to some of your frequently asked questions are below.
Q: Will there be any changes in the academic year schedule?
Yes, see the updated schedule for 2019/2020. Changed dates appear in bold.
Q: When will the faculty buildings be accessible for students again?
A: We expect the buildings to reopened for students only after the state of emergency declared by the Czech government is over.
Q: When will the summer semester tuition end? What about exams?
A: (Online) classes foll all students will finish on 15 May 2020. The exam period starts on 18 May 2020 and ends on 20 June 2020. Students can re-sit for their exams between 22 June 2020 and 10 July 2020.
Q: Are there any changes in the state final exams?
The new application deadline for final exams in 30 June 2020. All students are required to submit their final theses by 10 August 2020. Final exams will take place between 24 August  and 11 September 2020. Graduation ceremonies swill take place in October (date TBA).
Q: What should I if my teacher does not provide any online tuition?
A: Contact the vice-dean for international affairs at international@fmk.utb.cz.
Q: Can I use the university library?
A: Check out the library web site at https://knihovna.utb.cz/en/.
Q: Should I continue studying for my exams?
A: Absolutely. Now is the time to really study at home, and maybe do the things you never really had time to do. Or help others. And do not forget to exercise!
Q: Exchange students: I decided to leave for my home country – can I finish my semester at TBU online at home?
A: Yes, if you wish to do so. Just inform the TBU International Office about your choice before you leave. After you come home, contact your international office immediately. Keep all receipts for travel expenses and accommodation on your way home.
Q: Can I complete my exchange studies at TBU online?
A: Yes, you can. Online classes held during the summer semester will also be offered to students who remain in Zlín.